East View Villa: Income Based Rental Apartments
We believe everyone should have the opportunity to live well and comfortably. Pleasant View Home is proud to offer 12 income-based senior living apartments in 3 four-plexes on our Inman, KS campus. Apartments are 1 bedroom / 1 bathroom and are all electric and furnished with a range, refrigerator and emergency pull cords linked to our nursing station. Water, trash service, snow removal, and yard care are all included in the monthly rent. A free laundromat, storm shelter, and patio area are provided on site, and telephone, cable TV, and internet access are available. In addition, you can enjoy the amenities that our campus offers, such as meals, activities, library, on-site beauty shop, coffee shop, guest rooms and community living spaces. Pets are also welcome. If you need additional support, Pleasant View Home Health services are available.
To be eligible for admission to East View Villa, you must:
Be at least 62 years of age or disabled.
Be a U.S. citizen, national, or meet eligible immigration status.
Provide a social security number.
Meet certain verifiable income guidelines.
Rent is based on income, and income is determined by the amount of income and assets. An application must be submitted to determine eligibility.
East View Villa offers the wonderful opportunity of living in a small-town setting while still being just minutes away from Hutchinson, McPherson, and Newton.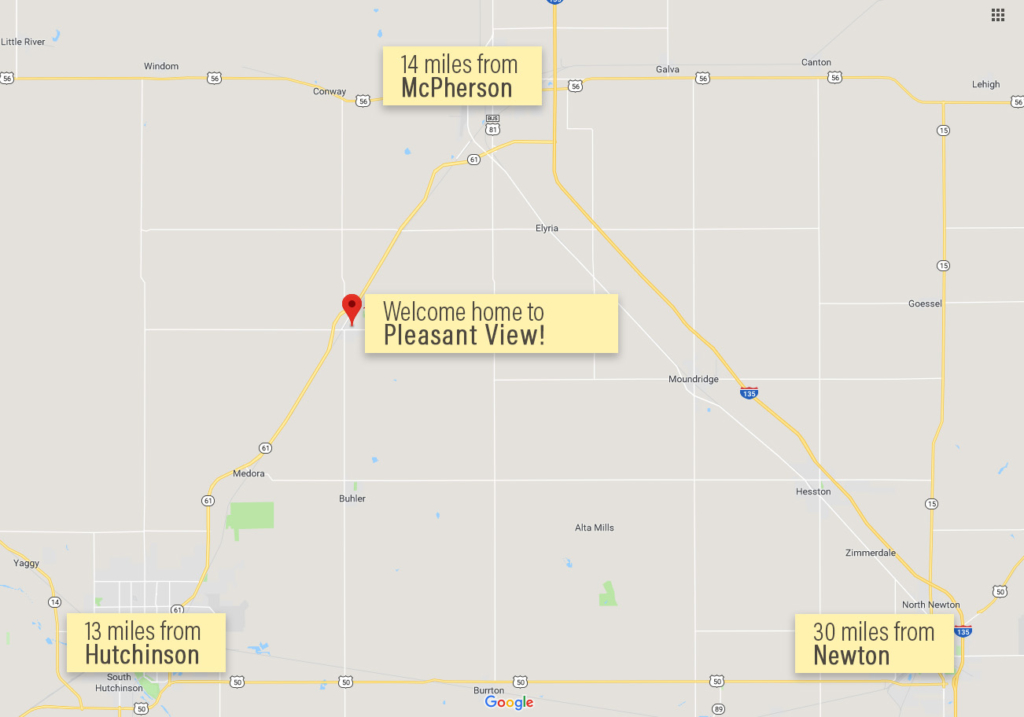 To learn more about the Villas call us at (620) 585-6411 or by email to marketing@pleasantviewhome.com