PLEASANT VIEW ESTATES
A Senior Living Community in the Heart of Kansas

Pleasant View Home is proud to provide a community for seniors looking for a comfortable and safe place to call home. Living on your own has never been easier, whether you are independent or need a little assistance. We provide the necessities of life while also supporting healthy living through many social and creative activities.
Join our peaceful retirement community, centrally located in Inman, Kansas on 61 Highway between Hutchinson and McPherson. Our independent living campus consists of 7 duplexes, 1 four-plex, 1 single family home, 68 congregate living apartments and 12 income based rental apartments.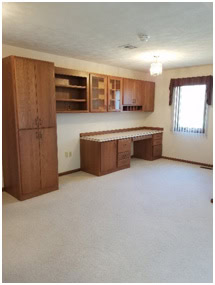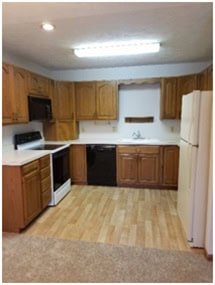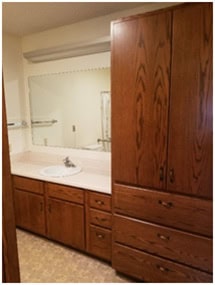 Independent senior living at Pleasant View Estates is for those age 62 or older. Our Inman campus offers many advantages over traditional home ownership including reduced costs for utilities, cable, internet, telephone, property taxes and insurance.
Enjoy worry-free living with no maintenance or responsibility for repairs to your roof, heating and air conditioner, hot water heater, yard, or the various other things that must be maintained in the typical home. We take care of all of those things at our expense! You will also benefit from the following amenities:
Large private garages
Call lights for emergencies
Meals
Activities
On-site beauty shop, coffee shop, chapel, library, wellness room, and pool tables
Guest rooms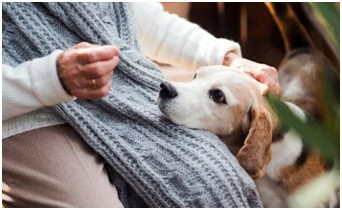 Senior Living with your Pets!
Feel relieved in knowing that a move to our campus doesn't mean that you will have to leave your beloved pet behind. At Pleasant View we understand that your pet is family and we welcome them. The slower pace of life around our campus and community makes this a wonderful haven for pets. They will enjoy walks around the beautiful park across the street from our campus!
Available Independent Living Units at Pleasant View Estates
We have many independent living options to meet your needs available on our campus. Check out the links below to get a look inside our available apartments, or come see it for yourself! We would be happy to give you a tour of our campus. Call us at (620) 585-6411. If calling after 5:00pm, call (620) 680-0289.
Affording Independent Senior Living: Financing Options that Work for You
Not only do we have a variety of living arrangements to best suit your needs, we also provide several financing options to make the cost and payment of independent living accessible to people of differing financial means. There are no closing costs or additional fees like traditional real estate transactions.
You have the option to rent or lease a maintenance-free apartment.
Purchasing a Life Lease
A Life Lease is an option to purchase and have exclusive use of a specific unit for the life of the resident(s) or until a time agreed upon by all parties (such as moving into the nursing home or a move elsewhere). Upon the resale of the apartment, you or your heirs will get a percentage of the sale price predetermined by the two below options.
100% OF THE LIST PRICE
You or your heirs will receive a 70% return for your investment upon vacating the apartment and a new lease to another party occurs. If the apartment isn't leased after one year, Pleasant View guarantees the repurchase for 50% of the original lease amount.
45% OF THE LIST PRICE
There is NO return for your investment.
Why Choose Pleasant View Estates?
Choosing an Independent Living community that is located alongside Pleasant View's nursing home comes with a great number of benefits. Not only do residents have access to many amenities, but they are also within reach of our large and highly trained staff of skilled nursing and care professionals. Pleasant View Home has been providing expert, person-centered care to elderly Kansans since 1947 and is rated as one of Kansas' top skilled nursing facilities. Know that expert care and quick attention to residents' needs are within reach when you choose Pleasant View Estates as your home.
Services at Pleasant View Home include:
Low-Income Independent Living Options
In addition to the Estates, Pleasant View Home offers multiple low-income senior living duplexes. Located just west of Pleasant View Estates, East View Villa is a section of our independent living community that provides a warm and comfortable home as well as many great amenities. For more information on the low-income financing, availability and options of East View Villa, call us at (620) 585-6411.