Small Town, Big Mission
A history of compassionate care with Christian values
Pleasant View Home is a non-profit senior living community located in Inman, Kansas and began in 1947 as a home for the elderly. It has grown into 122 licensed and Medicaid-certified nursing rooms, 87 independent senior living estates and 12 income based rental apartments. Home Health services were added to our Inman campus in 1994 and serve Reno, Rice, McPherson, and Harvey counties. Pleasant Hills was opened in Hutchinson, Kansas in 2016 and contains 12 large private rooms providing the very best in luxury senior living.
Pleasant View has grown into a progressive and dedicated leader in providing the very best in old fashioned person-directed care accompanied by the latest in modern health care science. We can provide for individuals in all stages of needed care, including long or short term stays, rehab and recovery, memory and dementia care, and respite or day care and are proud to be veteran contracted.
With the support and encouragement of our caring staff, you can depend on Pleasant View Home for independence, affordability, control and peace of mind in the pleasant and safe comforts of home.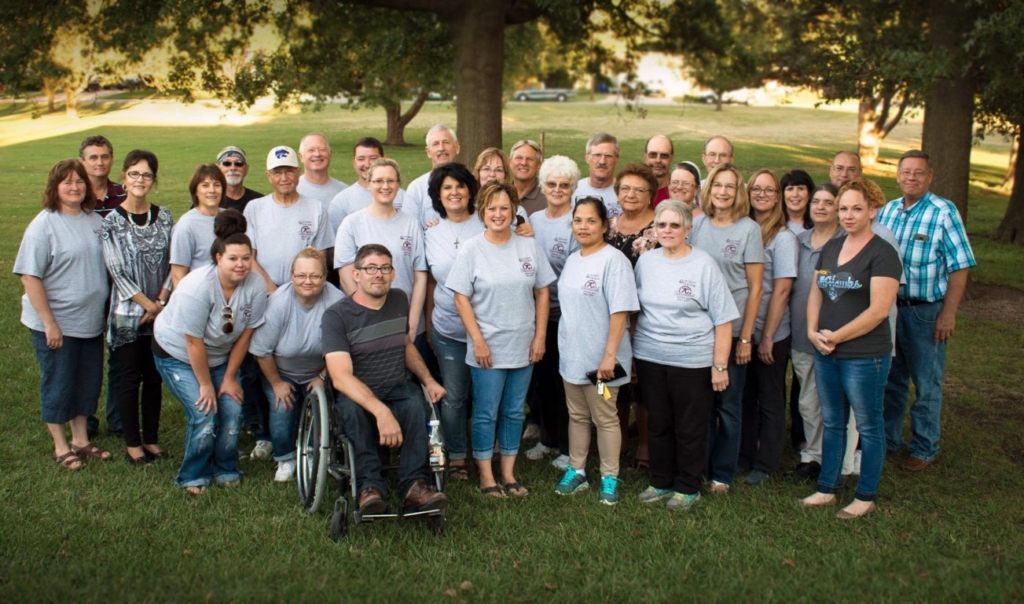 Pleasant View Home is a non-profit senior living community in Inman, Kansas with Christian values, committed to deliver safe, competent, and person-directed care. We accept Medicare, Medicaid, Humana plans, long term care insurance, private insurances and Veteran contracts.
Our Governing Churches
The governing board of directors consists of representatives from six supporting churches and three members voted in at large. The CEO and management are responsible to the board of directors and works directly with the board to ensure positive cooperation and a positive living environment.
Our mission is to provide a safe, comfortable, Christian environment where our residents can live life to the fullest.
The generosity of others allows us to full-fill our mission and provide the very best in person-directed care. Those who give, either of their time or money, help us maintain our high level of professional and quality care in central Kansas. Learn how you can help contribute to our mission of care.
We've been there. We understand.
Everything we do is driven by our universal mission: to enhance the lives of aging adults and their families.